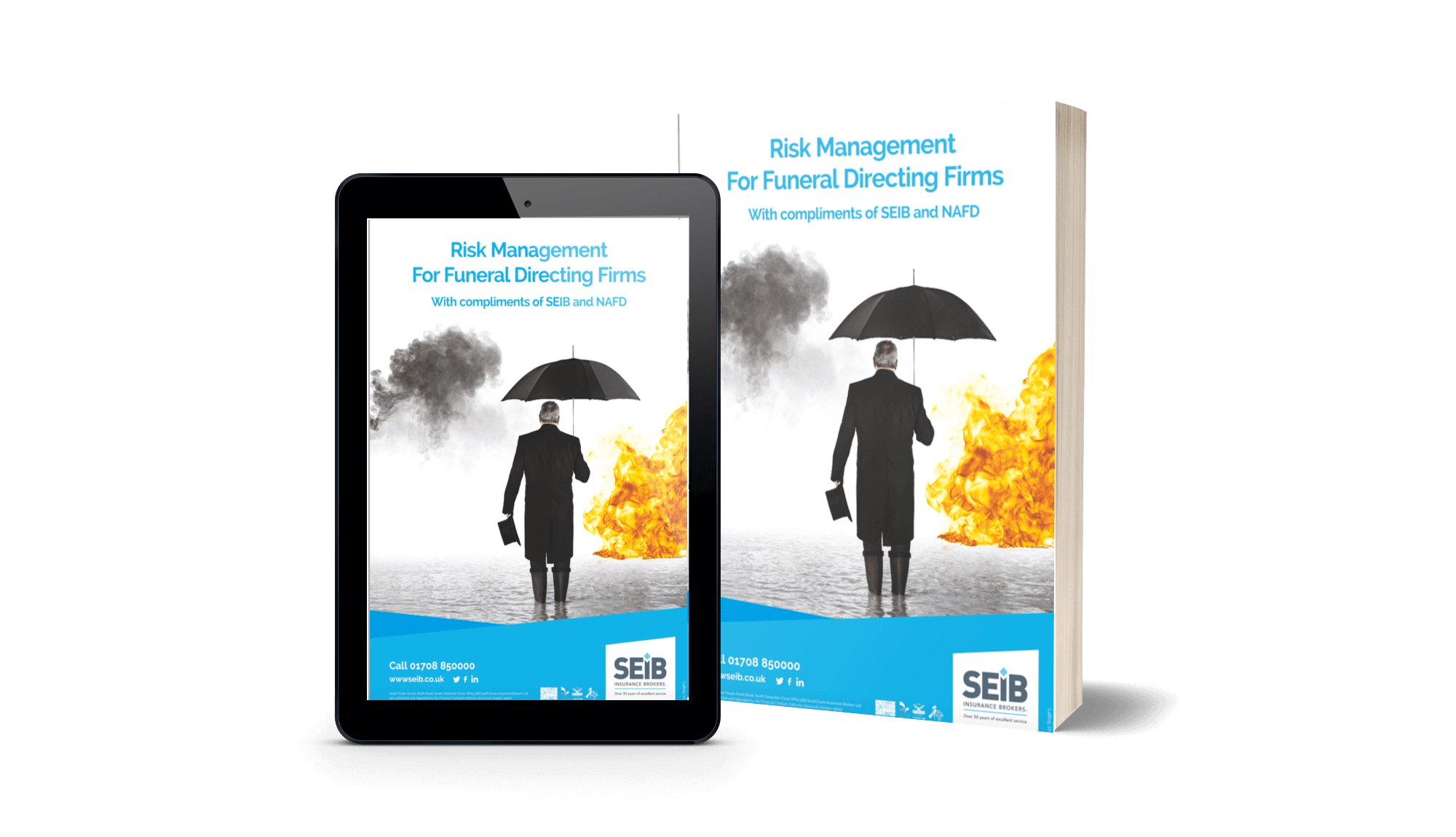 From working with hazardous embalming fluids to managing infection risks and lifting heavy coffins, as a funeral director you face many unique risks.
SEIB Insurance Brokers have been providing funeral directors insurance and risk management guidance to funeral directors for over 40 years. Our new risk management guide for funeral directors will guide you through the process of developing an effective risk management strategy to help protect your business against losses.
This guide provides you with a comprehensive overview of the key issues to consider, based on our extensive experience dealing with actual insurance claims involving funeral directors.
This free, practical 32-page guide includes:
An introduction to good health and safety management
How to carry out a risk assessment
A complete risk assessment checklist for funeral directors
Funeral Directors' common hazards – the 5 key areas to consider
Guidance for family members acting as bearers
Practical fire safety guidance for funeral directors
How to carry out a fire risk assessment
The do's and don'ts of accident books
We've also included a full self-assessment checklist for you to complete for your business.
Request your free copy today by simply completing the form below.
For further information on how SEIB manages data responsibly, including for fraud prevention, please refer to the Privacy Policy. SEIB reserves its right to change this Privacy Notice and its Privacy Policy from time to time for example to keep it up-to-date and compliant with legal requirements.