There is much excitement amongst our horse insurance team here in the office that SEIB are sponsoring the prestigious title of SEIB Horse of the Decade. This year marks the first time the Horse and Hound awards will be presented to celebrate a decade's worth of achievement – from 2011 through to 2020.
The horse that will be crowned the SEIB Horse of the Decade at the – virtual – Horse and Hound awards on the 2nd of December will be the one that comes out on top following a nomination stage and final public voting.
The SEIB Horse of the Decade could come from the mainstream equestrian disciplines of eventing, dressage, para dressage, showjumping, showing, endurance or racing. There is no reason however, why the winner shouldn't be a top-class team chaser, vaulting horse or even a polo pony. Being so passionate about and focussed on horses at here at SEIB, everyone on the team has their horse that they would like to see take the SEIB Horse of the Decade title – although we cannot possibly give anyone an unfair advantage by divulging the office nominations!
If you have a top pony, or a favourite rider that you would like to nominate too, do not fear – the Horse and Hound awards have categories for the Pony of the Decade, Professional Rider of the Decade, Amateur Rider of the Decade, Moment of the Decade, Lifetime Achievement, Farrier of the Year, Groom of the Year and Young Rider of the Year.
Nominations opened on the 3rd September 2020 and close at 5pm on the 4th October 2020. On the 29th October a shortlist will be announced and public voting will commence. Voting will close on the 5th of November ahead of the virtual awards ceremony.
The Horse and Hound Awards first took place in 2016 and were set up to celebrate the best in elite equestrian sport. If you have a favourite horse over the past 10 years that you would like to nominate for the SEIB Horse of the Decade – or any of the other categories above – please visit https://www.horseandhound.co.uk/news/horse-hound-awards-2020-nominate-724161.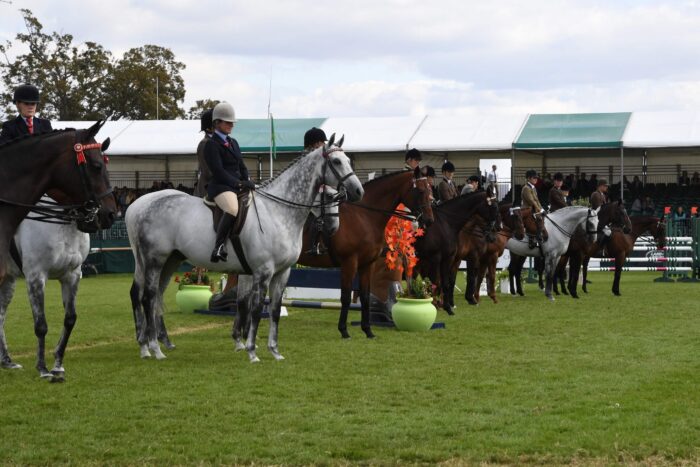 About SEIB
We have been providing insurance for horses for over 50 years. This experience allows us to tailor policies to suit your circumstances and ensure that you and your horses are covered should the worst happen. If you'd like advice on your insurance please call us on 01708 850000.