The wait is finally over! Results for the first ever Virtual Search for a Star with Your Horse Live are NOW online.
With over 300 entries, we have had a truly fabulous response to the fun and educational virtual Search for a Star classes. Thanks as always go to our talented team of top judges - Mr Richard and Mrs Marjorie Ramsay, Paul Cook, David Ingle, Katie Jerram-Hunnable and Chris Hunnable.
Our judges comments - and reasoning - behind the placings in virtual Search for a Star will provide some interesting and informative viewing on this first weekend of lockdown. To see these videos simply click on the ling at the and of the results for each class.
There are plenty of other exciting things happening at Your Horse Virtually Live this weekend too - go t0 www.yourhorselive.co.uk to find out more.
Congratulations to everyone that has taken part in Virtual Search for a Star!
Full Results:
HUNTER
1st Gracemhors Savannah Sally Dodsworth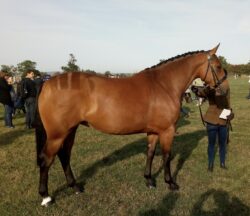 2nd Mr P Melanie Tegg
3rd Mac Coul de Sauviat Emma Dair
4th Doyley Wood Charlotte Liley
5th Kingsman Felicity Vaughan
6th Carnsdale Let It Be Chantelle Joslin
For the full judges comments CLICK HERE
TRADITIONAL COB
1st Mistyfying Mist Paige Cole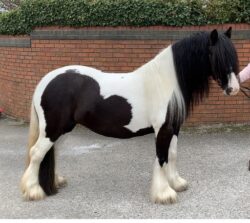 2nd Dodger Catherine Jenkinson
3rd Wystone Belle of the Ball Jo Martin
4th Brookdale Puzzled Daisy Carter
5th Dudley Do Right Kimberley Morton
6th Knight's Tour Victoria Watters
For the full judges comments CLICK HERE
M and M
1st Beltoy Rosetalon Bobbi Shepherd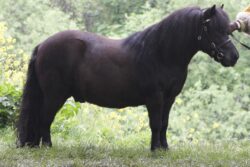 2nd Clarkstown Warrior Heather Liley
3rd Bewcastle Bell Georgia Toms
4th Menai Lord Cameron Imogen Hargraves
5th Raisbeck Rioja Sue Ford
6th Mystical Master Bee Rachael Fear
For the full judges comments CLICK HERE
RIDING HORSE
1st Trenavey Dazzler Jordan Meakins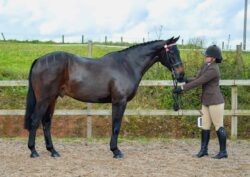 2nd Greenhall Polly Victoria Smith
3rd Penpont Riley Laura Smith
4th Calipso Beverley Curtis
5th Longacre's Supernova Harlyann Moon
6th I am the Man Chelsey Rowe
For the full judges comments CLICK HERE
HACK
1st Diptford Bird Song Hannah Whelan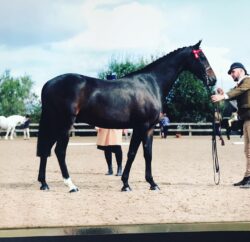 2nd Carnmellyn Aphrodite Karen Holmes
3rd Colonel Klink Tracey Heaver
4th Who You Know Shannon Clark
5th Temptation Ashleigh Wilkinson
6th Penstrumbly Tip Top Glynis Cooper
For the full judges comments CLICK HERE
COB
1st Roundwood Wild Child Alice Hughes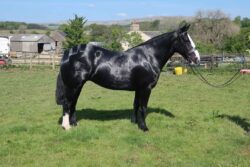 2nd Costa Del Cob Jill Cooper
3rd Randelstown Rival Steph Staples
4th Bilko Kim Downs
5th Fiddlers Green Elvis Esther Lloyd Jones
6th Captain Scarlet Janet Mannering
For the full judges comments CLICK HERE
R 2 R
1st Inca Slew Eileen Melvin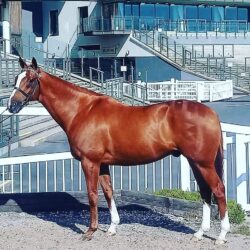 2nd Captain Scarlet Jo Llewellyn
3rd Colonel Klink Tracey Heaver
4th Nocturn Katie Spitzmaul
5th Bridge Valley Ruth Wilkinson
6th Ride On Time Jo Llewellyn
For the full judges comments CLICK HERE
DIAMOND PONY
1st Clarkstown Warrior Heather Liley
2nd Dylan Bodacious Gift Kirsty Mabin
3rd UCS Repertoires Design Sophie Bradley
4th Lynbrie Gwnfor Aimee Kember
5th Synod Rain Dancer Charlotte Handley
6th Styalways Celestial Star Shannon Down
For the full judges comments CLICK HERE
RDA HORSE/ PONY
1st Lemonsholne Prince Karen Thomson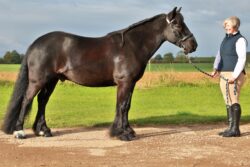 2nd Menai Royal Prince Lydia Grace Stokes
3rd Merlin Karen Whitaker
4th Knocknacree Bertie Lauren Beswick
5th Baz Morpeth RDA
6th Welford Baxter Lauren Beswick
For the full judges comments CLICK HERE
PB TRADITIONAL
1st Ambrose Travellen Prince Amber Egan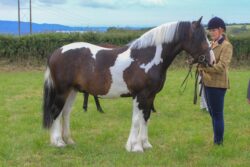 2nd Tom Cobley Holly Mills
3rd Wellshead Duke Louise Pearce
4th Moortown Panache Georgia Toms
5th The Draughtsman Gemma Simmons
6th Adorable Emma Lievesley
For the full judges comments CLICK HERE