For more than four decades SEIB has been arranging insurance for funeral directors and associated trades. So, we are well placed to advise you on how to safeguard your business from the unexpected. Our understanding of the risks faced by your industry remains up to date and our insurance products are regularly refreshed to reflect this.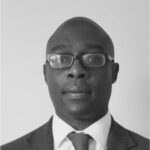 Our team speak to funeral directors daily, so we caught up with Business Development Executive, Uriel Tychus to find out what the most frequently asked questions we receive are. We hope the answers we've given will provide some insight into the skill and know-how of our team. Please note that all our answers will be subject to the terms of conditions of their respective policy.
SEIB Funeral Directors' Motor Policy
Q: Are there any driver age restrictions under your policy?
A: Drivers aged 21 years and over with at least 2 years driving experience are accepted as standard. We are happy to include younger drivers and those with less than 2 years of driving experience at special terms.
Q: Does your policy include loss of use cover for funeral vehicles?
A: Our policy will pay the costs of hiring a replacement vehicle of the same type following loss or damage to your hearses, limos, or ambulances. Cover extends to a generous maximum hire period of 60 days and £18,000 for any one vehicle.
Q: What's the maximum vehicle value your policy will cover?
A: Vehicles with an individual value of up to £150,000 are accepted by us as standard. We're happy to consider higher values and currently insure individual vehicles worth more than £250,000.
Q: Would your policy cover my vehicles whilst driving in Europe?
A: As standard, our policy provides cover whilst you're driving in or between the UK and any member state of the European Union plus Iceland, Norway, Switzerland, Monaco, Liechtenstein, and San Marino.
Q: A new windscreen for one of my hearses or limos could be expensive, what cover does your policy provide?
A: If Comprehensive cover is selected, then our policy provides windscreen cover with no upper limit and a nil excess as standard.
Q: If one of my hearses was involved in an accident and a coffin sustained damage, would your policy cover this?
A: Under our policy we provide up to £1,000 of cover for damage to a coffin following an accident.
Q: What if one of my funeral vehicles breaks down? Can your policy cover that?
A: At your request, we can extend our policy to include breakdown protection for all your vehicles. This cover has been specifically designed for funeral directors and includes roadside assistance and recovery due to mechanical breakdown or accidental misfuelling. For NAFD members we offer reduced rates for breakdown cover.
Q: What if I've been involved in an accident that wasn't my fault and have to take the other driver to court? Would your policy cover the legal costs?
A: At your request, we can extend our policy to include motor legal protection for all your vehicles. This cover safeguards you for up to £100,000 in legal costs to claim back losses that are not covered by your motor insurance policy, if you're involved in an accident that was not your fault.
SEIB Funeral Directors' Business Premises Policy
Q: What's the difference between professional indemnity insurance and public liability insurance?
A: Professional indemnity insurance safeguards your business against claims from customers alleging that you have provided them with inadequate advice and/or service. Cover extends to the legal costs and expenses in defending such a claim, as well as compensation payable to the customer for the mistake.
Public liability insurance protects your business against compensation claims and their legal costs if you cause injury to a third party or damage to their property.
As they insure against different scenarios, it's important you consider arranging both types of cover to ensure you are properly protected.
Drawing on expertise built up over many years, SEIB have developed a tailored professional indemnity policy for members of the NAFD. This critical cover provides protection of up to £5 million any one claim with no aggregate limit and is automatically included as part of your membership of the NAFD.
The absence of an aggregate limit means that insurers will pay a maximum of £5 million for each claim in a policy year, with no limit to the number of claims members can make, or the overall payout. Choosing this approach provides NAFD members with more protection, as there's no danger of cover 'running out' the same way it could if an aggregate limit applied.
We recommend that you review your professional indemnity cover if this is placed elsewhere, as if your policy is subject to an aggregate limit then once this has been exhausted cover will cease.
Our Funeral Directors' Business Premises policy provides up to £5,000,000 worth of public liability cover any one claim as standard.
Q: Do I need employers' liability insurance and what does it cover?
A: If you employ staff, you are required by law to have employer's liability insurance. This covers you for claims for compensation brought against you by employees if they are injured or become ill at work. Our Funeral Directors' Business Premises policy provides up to £10,000,000 worth of employers' liability cover any one claim as standard.
Q: Does your policy cover my staff when working away from the business premises?
A: The Public liability cover under our policy provides protection for claims against your business if a third party is injured or their property suffers damage due to the negligence of one of your employees, whether they are working at your business premises or elsewhere.
The Employers' Liability cover under our policy protects your business against claims for compensation made by employees who allege they have suffered a work-related injury or illness. Again, cover will operate wherever your staff are working.
Q: What does business interruption insurance cover?
A: Business interruption is one of the most often overlooked business insurance covers. That's largely because many firms mistakenly believe that their insurance protection for buildings and contents will take care of everything, should the business be disrupted by serious damage, e.g. fire or flood.
However, whilst buildings and contents cover will put the initial damage right, they make no allowance for the consequential financial losses your business could sustain in what could potentially be a long-term interruption to trading.
Business interruption insurance will cover your lost income during an indemnity period selected by you – typically 12 or 24 months - as well as increased costs of working, like renting alternative premises while your buildings are being repaired.
Our Funeral Directors' Business Premises policy provides up to £2,000,000 worth of business interruption cover as standard. This limit can be increased if required.
Q: Is my work equipment covered for theft when it's being used away from the business premises?
A: Theft of your work equipment away from your business premises is covered as standard under our Funeral Directors' Business Premises policy.
And whilst many policies will exclude theft of your work equipment from an unattended vehicle, our policy will cover such a loss providing that the vehicle was locked, the equipment kept out of sight (in a locked boot or compartment within the vehicle), and there are visible signs of forcible entry into the vehicle.
Not answered your question?
The team here at SEIB would be delighted to answer your own Funeral Director Insurance related questions. You can contact us on 0345 450 0648 between 9am and 5.15pm Monday to Friday. Or alternatively, please drop a line to us at info@seib.co.uk and we'll get back to you within 24 hours.