Showing Council webinar topic: "will we be riding in 20 years-time?" supported by SEIB Insurance Brokers. 
Dr Jane Nixon MRCVS, will look at how it is so important that young horses are produced correctly from conception in order to safeguard their wellbeing throughout their lives. The presentation explores how a healthy, happy, well-educated horse helps promote equestrianism in a positive way to all concerned. The importance of public perception of equestrian activities and the social licence to operate is a key discussion point in the future of horse riding and its socially accepted standards and norms amongst both stakeholders and the general public. We will be conducting a simple poll asking attitudes of the webinar audience at the beginning of the event and after Dr Nixon's presentation. Following the presentation there will be a question-and-answer session with several leading industry figures.
Click the button below for details of the webinar and the registration link.
Brief details (for full, please click the button above):

Date: 17th March
18:57 Webinar opens
19:00 Welcome and introduction
19:08 - 19:55 Presentations
20:40 Wind up and thanks

Registration link: https://us02web.zoom.us/webinar/register/WN_h43qRRZfRe2PkrXwm12qvw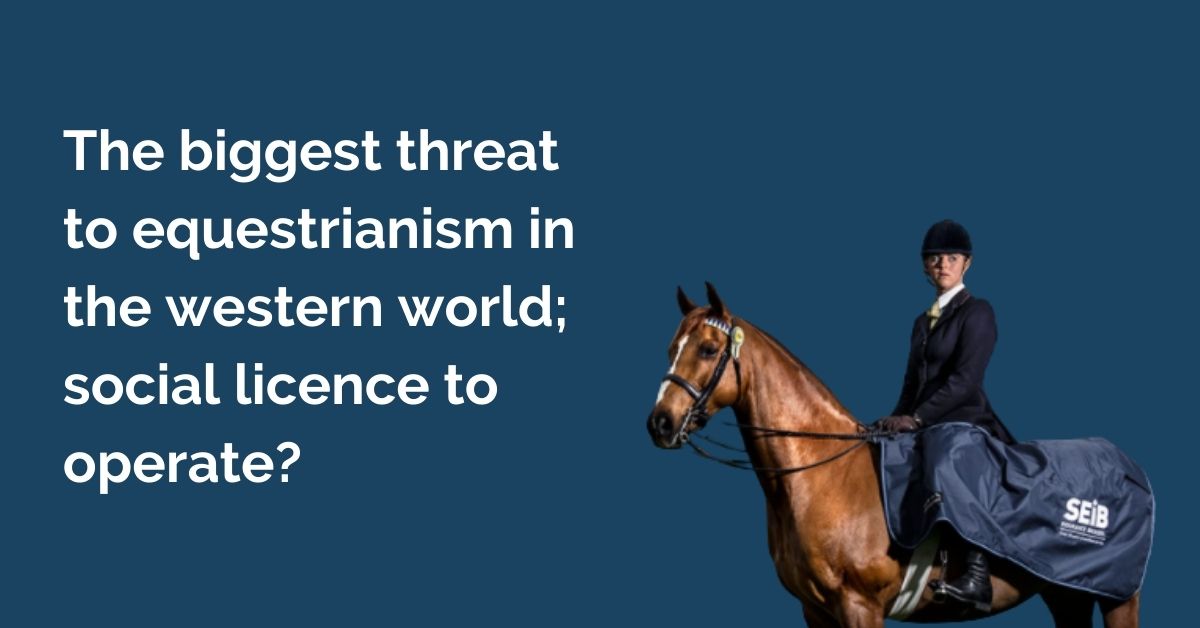 About SEIB
SEIB have been arranging horse insurance, horse trailer insurance and horsebox insurance, along with a wide range of other equestrian insurance covers, for over 50 years. This experience allows us to tailor policies to suit your circumstances and ensure that you and your horses are covered should the worst happen.