Horse insurance is purchased to provide peace of mind. We all know that accidents, illnesses and injuries happen and if we need to make a claim, we want that process to be as straightforward as possible.
Frankie Starr works on the equine team at SEIB Insurance Brokers as a Claims Adjuster. She spends her days assessing individual insurance claims and advising customers. Along with most members of the SEIB team, Frankie is a long-term horse owner. She has owned Saffie, her Trakhener x British Riding Pony for 14 years. Frankie said: "I've known Saffie since she was 2 and I bought her when she was 6 years old. She is now 20! Over the years we have had a go at pretty much everything from showjumping to showing. Knowing what it means to care for and be responsible for a horse helps me understand many of my customers' concerns and the issues they are dealing with when faced with a sick or injured horse and they need to make a claim. I do my best to be approachable, reassuring and clear when speaking to my customers."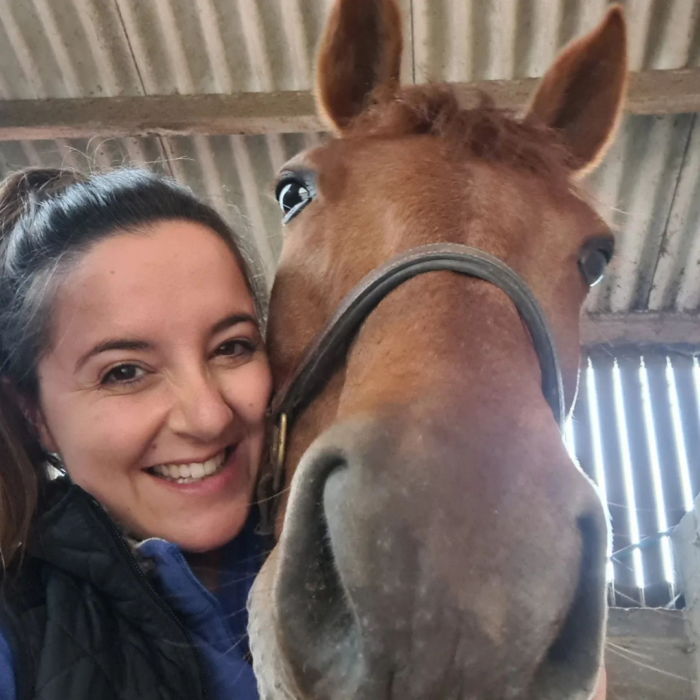 Making a claim can be a daunting and even overwhelming prospect for many customers. Faced with a sick or injured horse it can be a very stressful time. Frankie continued: "I go through the situation with the customer, everyone on the team at SEIB understands horses and knows what questions to ask and points that need to be highlighted. We can always call back if we need any further information and we are here if the customer has any more questions. Helping customers fill out forms is part of my job."
"It is really important to have a rapport with our customers, they are encouraged to call and keep us up to date with problems. If we can be notified of a problem, sometimes even before a vet has been out, it is always helpful. It is in the customers' interest to be completely open with us. Whether a claim ends up being made or not doesn't make any difference when it comes to exclusions."
It is Frankie's job to check each claim individually. As an insurance broker, SEIB works with a range of different UK based insurers and so looking in detail and knowing what each insurer covers is an important part of the job. Frankie said: "When a customer calls in to report a claim, I check the policy and extent of cover provided – injury or veterinary cover, or both. I look at when the policy was taken out, as for the first 14 days cover can only be provided for injury. I then go through the limits on the policy with the customer. Most policies have a £5,000 maximum on veterinary fees cover and any colic surgery will be an add on. We also look at excesses at this point."
Claims for the most common illnesses and injuries for SEIB customers' horses – gastric ulcers, accidents and injuries and skin disease – can result in large sums of money. Frankie continued: "Ulcers can have a range of symptoms such as changes in behaviour, sensitivity to the girth and mood changes. It needs to be a confirmed medical condition in order for a claim to be made. This is one of the reasons why it is so important to have open dialogue with our customers. Sometimes with skin disease surgery can be necessary. For example, there can be occasions where a general anesthetic is needed for sarcoid removal. Some insurers will require prior consent for such a procedure."
What is prior consent?
Prior consent is an issue that worries many customers when it comes to making a claim. This situation is where an insurer needs to approve a certain treatment or diagnostic procedure before they will accept a claim for it. Frankie continued: "Prior consent depends on the insurer, for example in a lameness situation x-rays and ultrasound will generally not require prior consent, but more advanced procedures such as bone scanning and CT scans sometimes do need prior consent. Each day we have someone on the team solely focusing on this to ensure fast turnarounds of between 24 / 48 hours providing our customers with peace of mind that their horse will be treated quickly and effectively. In a life-threatening emergency no prior consent is needed."
For customers faced with making a horse insurance claim, the claims team at SEIB are experienced, reassuring and approachable. The SEIB team do their best to answer customer questions and help fill out forms all with equine welfare and wellbeing at the forefront of their minds.
About SEIB
SEIB have been arranging insurance for horses for over 50 years. This experience allows us to tailor policies to suit your circumstances and ensure that you and your horses are covered should the worst happen.