Complete our survey to help us establish the REAL cost of running a livery yard and be in with the chance of winning a £100 Amazon voucher🐴💷
Whether you're running a Riding School, Retirement, DIY, Full or Competition Livery yard, the constant increases in energy prices, water bills and materials for yard maintenance mean it's harder than ever to keep in the green.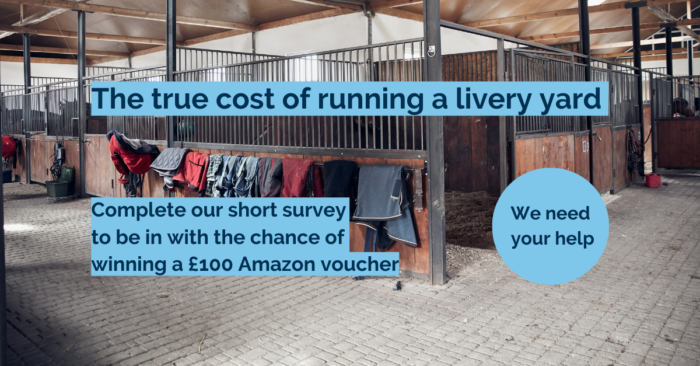 To help us understand more about the pressures you face, please complete our short survey below. Our aim is to use these findings to help raise awareness of the increased financial burdens you face when trying to run an equestrian business.
To thank you for your time (it will take less than 5 minutes), we're giving away one Amazon voucher worth £100.
Find full T&Cs here.