10 top reasons to give Pony Club SEIB Search for a Star a go in 2023!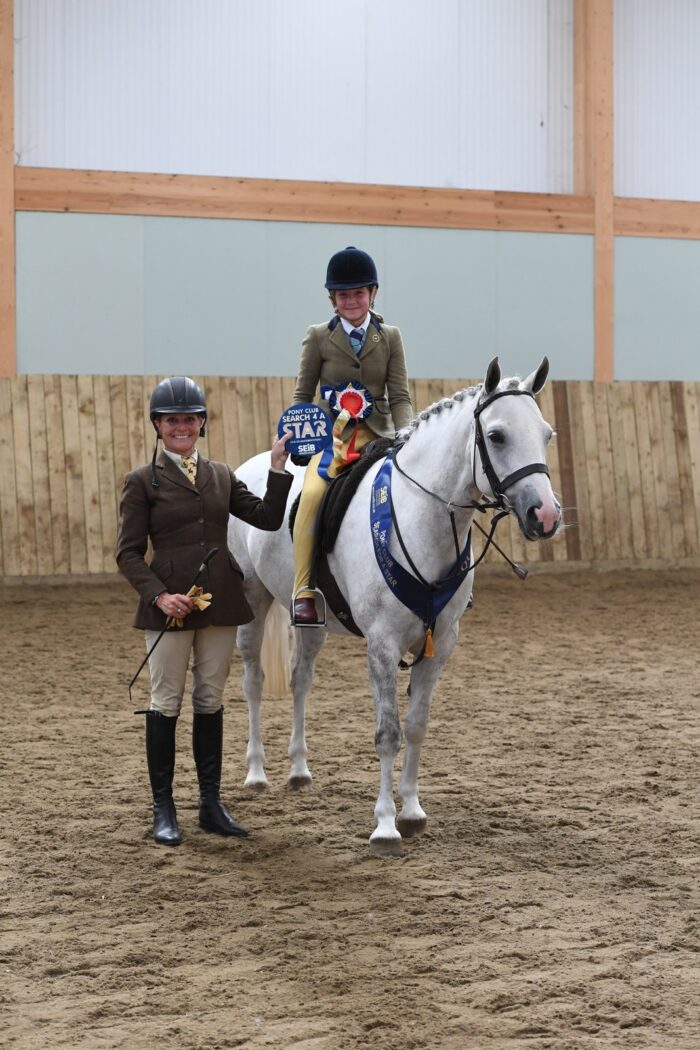 Pony Club Search for a Star provides an unparalleled opportunity for children to have a go at showing in a low-key environment, with top judges and plenty of support and guidance on hand for all.
Search for a Star was set up to help, support and encourage amateur riders to progress and for both horses / ponies and riders to ENJOY themselves! And make friends along the way!
It is a great opportunity for younger Pony Club members to have the chance to qualify for a championship final – held at Your Horse Live in November. The inaugural Pony Club Search for a Star champion, North Warwickshire branch member Emily Hiscox was just seven years old when she won! However, there is something for everyone at Pony Club Search for a Star – there are three classes - lead-rein, first ridden and open.
The Search for a Star judges are true professionals with a lifetime of experience. They know their stuff inside out and are on-hand at each qualifier to answer questions and make suggestions. The judges are genuinely delighted when competitors return to Search for a Star having listened to advice and improved.
Pony Club Search for a Star is an opportunity for non-jumpers. The classes are all flat classes.
There are 7 qualifying shows for the Pony Club Search for a Star Your Horse Live finals held across the country from Perthshire right through to Sussex – there is even a qualifier scheduled for Northern Ireland.
Search for a Star is run by Horse Insurance specialists SEIB Insurance Brokers who started running the competition back in 1996. Over the years Search for a Star has grown and Pony Club Search for a Star was introduced in 2022. If you enjoy, and appreciate, the competition opportunities offered by SEIB please think about supporting the company in continuing its competition efforts by visiting www.seib.co.uk for a quote when your insurance comes up for renewal.
You don't need to pay joining fees or subscriptions to be a member of a showing society or body to attend Pony Club Search for a Star. As long as you are a current Pony Club branch of centre member you are eligible to take part.
If you qualify for the Pony Club Search for a Star championship, you get your very own write up and photo up on our Search for a Star Facebook page in the lead up to Your Horse Live! And the chance to feature in the press too!
Pony Club Search for a Star isn't just about competitions, several Search for a Star 'Weekender' training workshops take place throughout the season on the day before the qualifying show. There is a final training day for those that have qualified for the championships held in September each year. The Search for a Star judges and stewards take each training day.
For further information please see www.seib.co.uk/competitions