Benefact Group, in which SEIB is proudly part of, has been named the third biggest corporate giver to charity in The Guide to UK Company Giving.
Benefact Group finished higher in the rankings than corporate giants such as Vodafone Group plc, Goldman Sachs International, and ASDA Stores Ltd.
The guide from The Directory of Social Change reflects not only the amount of money that companies have donated to charity but also their in-kind support. The guide offers charities advice on how to develop a successful corporate partnership or sponsorship agreement, what to be aware of when seeking company support and how to apply.
Owned by a registered charity, Benefact Trust, Benefact Group and its family of specialist financial services businesses which include SEIB, gives all its available profits to good causes.
The Group has given almost £200million to good causes since 2014 and is aiming to reach its ambitious cumulative target of giving £250million by 2025.
Benefact Group gives through various programmes such as the Movement for Good Awards, which accepts charitable nominations from both its customers and the wider public. It also gives a proportion of its profits to its charitable owner, the Benefact Trust, who help transform lives and communities in this country and abroad.
Benefact Group staff gave over £500,000 to good causes in 2022 through personal grants and matched donations for fundraising and payroll giving as part of the company's 'MyGiving' scheme.
You can take a look at the charities that have received help here.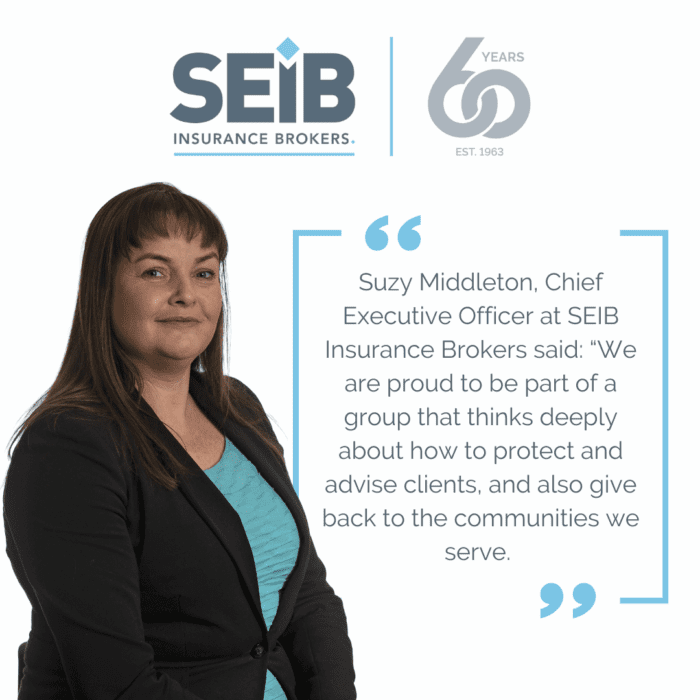 Suzy adds: "In 2023, SEIB celebrates 60 years in business and to celebrate our diamond anniversary, we will be donating £60,000 from our SEIB Giving campaign. These fantastic awards we have been running for the last five years, is a fantastic opportunity to support and showcase the smaller charities that really benefit from our help.
It's important to us that we create a strong ethos and shared set of values across the Group. Not only do our people provide high standards of expertise and service to our clients, but we also have the added motivation of doing good for society, both socially and environmentally."
Mark Hews, Group Chief Executive at Benefact Group, said: "Owned by a charity, here at Benefact Group all available profits go to good causes, helping to transform thousands of lives for the better. The more the Group grows, the more we can give, and make an even bigger difference in society. We're delighted to be named third biggest corporate giver to charity in the UK out of more than five million businesses, especially given our relative size, and our ambition is to be the biggest. Our combined giving with our parent charity Benefact Trust has helped more than 10,000 charities in recent years, changing countless lives and communities for the better. I was fortunate to visit some of our charity beneficiaries before Christmas and was humbled to see just how much of a difference they truly make to people's lives and communities. We're proud to be able to give to good causes year-on-year as well as sharing our wealth of knowledge and expertise, offering practical skills and an army of willing volunteers in our amazing staff."
Ian Pembridge, Senior Researcher at Directory of Social Change, said: "In the latest 14th edition of The Guide to UK Company Giving, published by the Directory of Social Change, Benefact Group plc has ranked third for UK charitable cash and in-kind contributions. The Group, which donated a total of £28.4 million in 2021, has been a consistently high-ranking funder across multiple editions of Directory of Social Change's funding guide. This, coupled with the clear reporting of its charitable activities, makes Benefact Group plc an excellent example for other companies to follow."
More information about 'The Guide to UK Company Giving' can be found on the Directory of Social Change's website.
To learn more about Benefact Group's unique purpose and the causes it helps visit: www.benefactgroup.com
Movement for Good is funded by EIO plc, part of the Benefact Group.