For the second year running SEIB has joined forces with the National Association of Funeral Directors (NAFD) to celebrate the dedication that goes into being a funeral director.
We're inviting you to nominate an individual who has made a real contribution to the funeral industry. It only takes 5 minutes to vote, so please let that spectacular professional know that their work is valued.
Voting closes 5pm 31st May.
Learn more about our 2021 winner
The SEIB and NAFD Lifetime Achievement Award was presented to Nigel Lymn Rose, Company Chairman of A.W. Lymn The Family Funeral Service, by Kate Edwards, president of the NAFD, Suzy Middleton and Bipin Thaker. In the fourth generation of the family business, Nigel has spent more than 50 years of his life helping the bereaved in Nottinghamshire and South Derbyshire. Master of Ceremonies for the day, Chris Clark, Managing Director of Ecclesiastical Planning Services Ltd said: "There can be no more worthy a winner of this award than Nigel. He truly has dedicated his life to helping provide a caring service to grieving families, and in addition to this, playing a crucial role in securing government support to ensure that funeral directors are able to be in a position to do their important work."
Nigel Lymn Rose said: "I am humbled by this award today. It is nice to have my family here – even though they must have cheated on me by sending on words and pictures without me knowing – I really am honoured. People ask me why I don't retire, but my work is my hobby, I don't want to do anything else."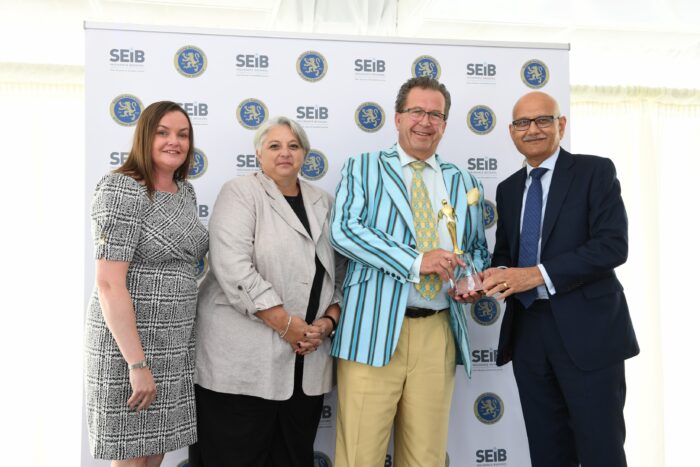 Who will win this accolade in 2022? Watch the video below to hear Nigel explain what it meant to win last year and why you should nominate someone this year. Simply complete the form above to make your nomination count.