At SEIB we aim to support our clients in any way that we can. We've been working with The Society of Antiquaries for over 25 years, and they're currently embarking on a hugely important project to create a Learning Space and Artist Studio at the internationally important site – Kelmscott Manor in West Oxfordshire.
The plan is to offer, for the first time, educational activities for local schools and community groups which will run from 2021 onwards.
For more information on the project and how you can help please click here to visit their website or below to view the latest project update.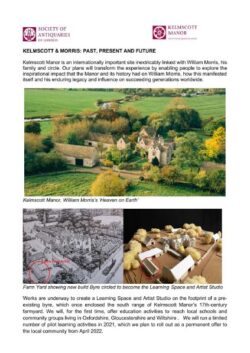 We'll be keeping you up to date on the progress of the build, so be sure to keep an eye on our social media channels for photos.