SEIB Giving will see £60,600 given to good causes at the sixth annual running of the SEIB Insurance Brokers Awards in July 2023. The public are invited to put forward their favourite charity for a share of the £60,600. Nominations are open now at www.seib.co.uk/giving and will close on the 16th January at 5pm. In recent years, SEIB has helped the causes that mean the most to their loyal clients to the tune of £250,000.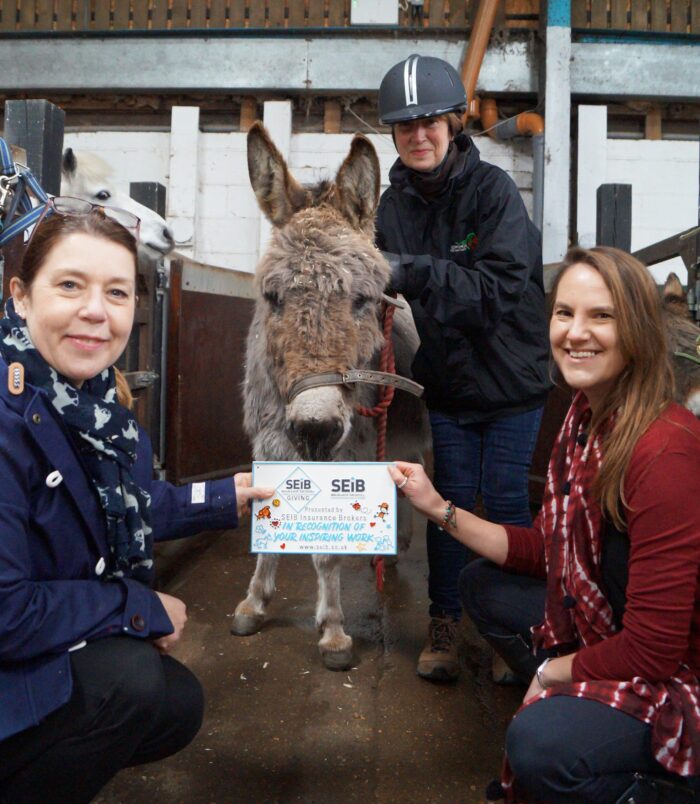 In 2023, SEIB Giving will result in one winning charity receiving a grant of £15,060 at the SEIB Awards, a small charity with a turnover of under £100,000 will receive £12,060 and the remaining £33,480 will go to eight runners-up. All winning charities and not-for-profit organisations will be nominated by the general public and then voted for by customers of SEIB. The donations will be presented at the SEIB Awards which will be held in the summer of 2023.
SEIB Chief Executive Officer Suzy Middleton explained: "During these economically challenging times I am delighted that we are able to get much needed funds to the causes that really matter to our loyal customers. It only takes a moment to nominate a favourite charity and these funds will make a difference to some of those that are really struggling."
No charity is too small to be in the running for SEIB Giving 2023, but turnover for charities or not-for-profit organisations nominated for SEIB Giving is capped at £10m. All charities and not-for-profit organisations will need to be registered, have a year of published accounts and operate in the UK. SEIB's ethos is one of constant support and providing opportunity.
Always known for 'putting something back', SEIB is a commercial business with a charitable purpose. The company insures numerous charities and not for profit organisations. SEIB is an independent broker but is ultimately owned by a charity.
To find out more and to nominate your favourite charity before the 16th January at 5pm please visit: www.seib.co.uk/giving