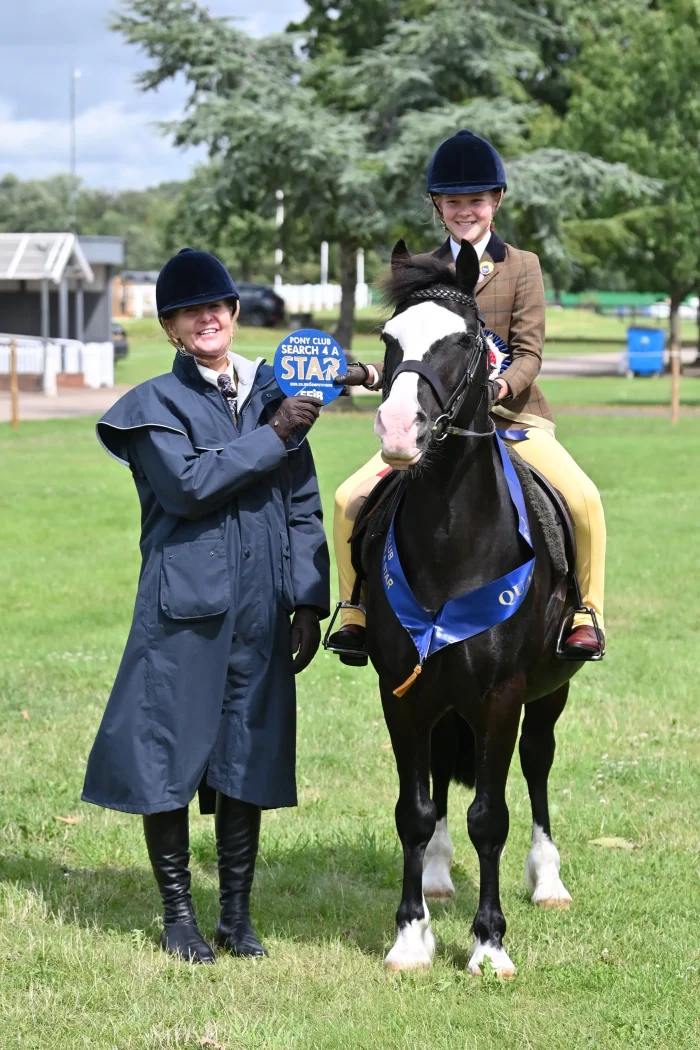 SEIB Search for a Star is coming to the JCB Pony Club Championships on the 19th August. Pony Club Search for a Star gives Pony Club members the chance to compete in amateur showing to qualify for championships at Your Horse Live in November.
For the first time this year there are direct entry classes for Pony Club SEIB Search for a Star at the Pony Club Championships at Offchurch Bury in Warwickshire. The three Search for a Star classes – open, first ridden and lead rein – are open to all Pony Club members that are amateurs at showing whether they are competing at the championships or not.
Top show producer and senior judge, Richard Ramsay will judge the three classes on the 19th August alongside professional show producer, Hannah Horton. Richard and Hannah will be aiming to encourage, support and give tips to competitors taking part in the classes.
The Pony Club Search for a Star classes are for Pony Club members aged five and over. No jumping is required in any of the three classes. The lead rein and first ridden classes are designed for younger Pony Club members and the open class is for members aged 10 and over. In each Pony Club Search for a Star class there is a set show for competitors, please find them here - lead rein , first ridden , open.
Competitors from as far afield as Aberdeen (Deveron branch) and Northern Ireland (East Antrim branch) qualified for and contested the inaugural 2022 Pony Club Search for a Star championships at Your Horse Live. The lead rein championship was won by seven-year-old North Warwickshire branch member, Emily Hiscox and her grey Welsh section A, Thistledown Elpaso (Elvis). Proving that age is no barrier in this competition, the pair went on to take the supreme Search for a Star Your Horse Live title.
Please see www.seib.co.uk/competitions or the SEIB Search for a Star facebook page for information. For the schedule and to enter please see www.seib.co.uk/competitions/search-4-a-star/schedule-and-enter/. Entries will close at midday on the 17th August.
Leading equine Insurance brokers, SEIB Insurance Brokers set up Search for a Star over 20 years ago so they could offer a unique competition opportunity to many of their amateur rider customers. SEIB has a long association with the showing world and is renowned for 'putting something back' by supporting many equestrian events and activities in addition to Search for a Star.
If you need to insure your horse, horsebox, horse trailer, livery yard or business - SEIB are here to help so please give us a call on 01708 850000 #SEIBhere2help