Fitting in with SEIB's 60th anniversary, SEIB Giving donated a total of £60,600 to good causes at the SEIB Awards held on 4th July 2023 at Dorney Lake, Berkshire. Prior the awards ceremony, the guests enjoyed a delicious three course luncheon in the striking boat house overlooking the venue of the rowing competition at the 2012 London Olympics.
The general public nominated their favourite charities in the first stage of the decision-making process for the 2023 SEIB Charity Awards before SEIB clients went on to have the final vote for winners of the £60,600.
SEIB works closely with the charitable sector and insures many charities and not-for-profit organisations, now enhanced through SEIB's ownership of leading independent ethical broker, WRS Insurance Brokers.
We'd like to say a huge thank you to everyone who took the time to nominate a charity this year, and a big congratulations to the finalists.
Full results
SEIB Giving - £60,600 awarded in total
1st place – Street Vet - £15,060
Presented to – Zoe Abbotts and Jade Statt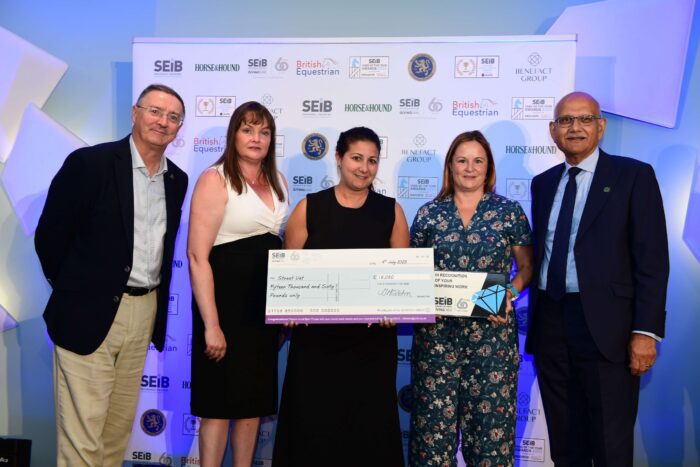 2nd place – and highest small charity – A Bear Named Buttony - £12,060
Presented to – Jenny Gow MBE and Gail Thompson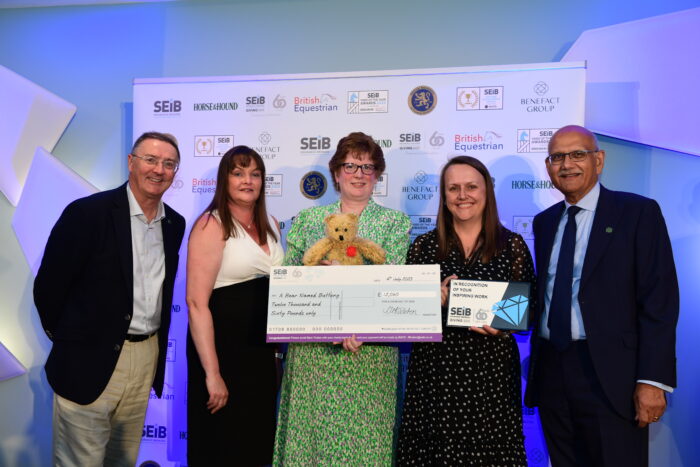 3rd place – Home for Good - £10,060
Presented to – Tarn Bright and Ellie Tyers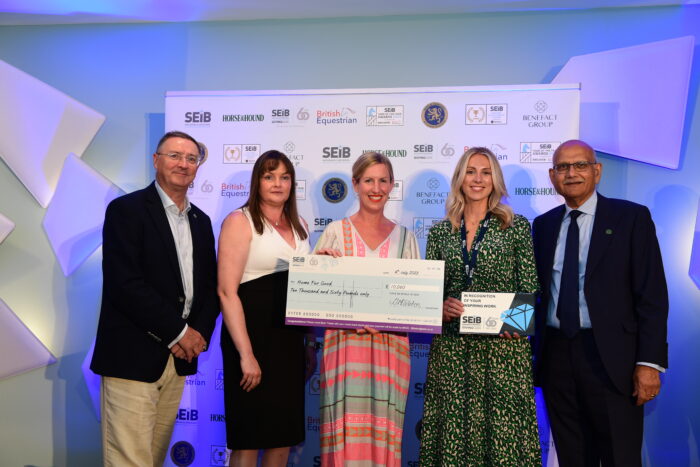 4th place – Doris Banham Dog Rescue - £7,060
Presented to – David James and Michael James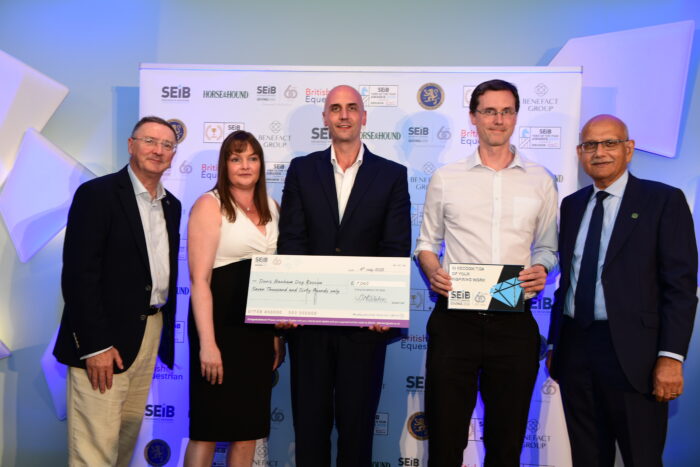 5th place – Bee Unique - £5,060
Presented to – Dave Parsons and Nadia Parsons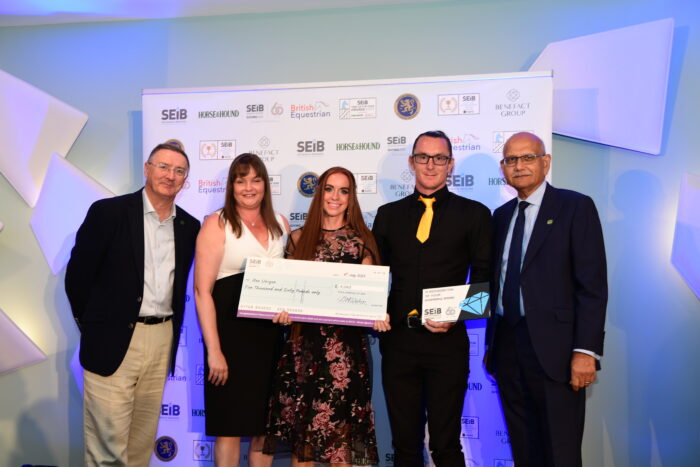 6th place – The British Thoroughbred Retraining Centre - £4,060
Presented to – Gillian Carslisle and Lauren Vickerson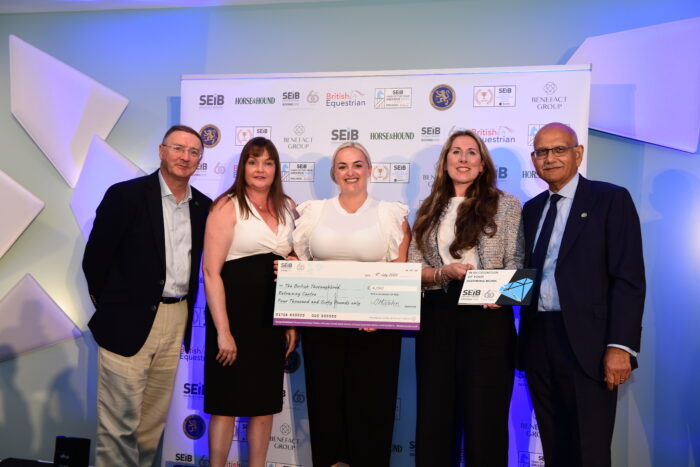 7th place – Isle of Wight Donkey Sanctuary - £3,060
Presented to – Susan McCall and Lisa Curtis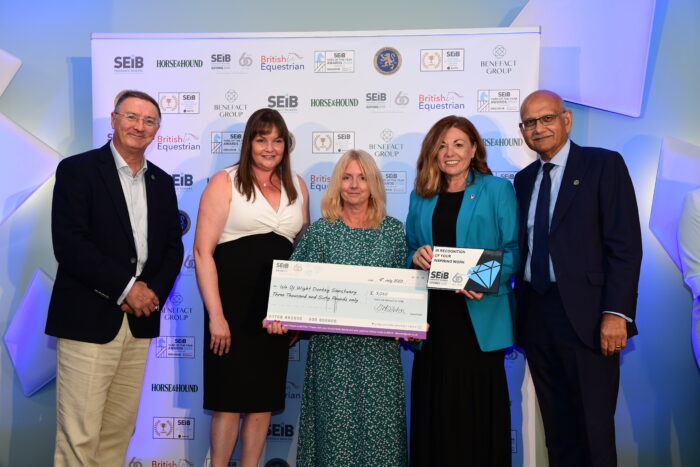 8th place – British Hen Welfare Trust - £2,060
Presented to – Jane Howorth MBE and Kate Fenton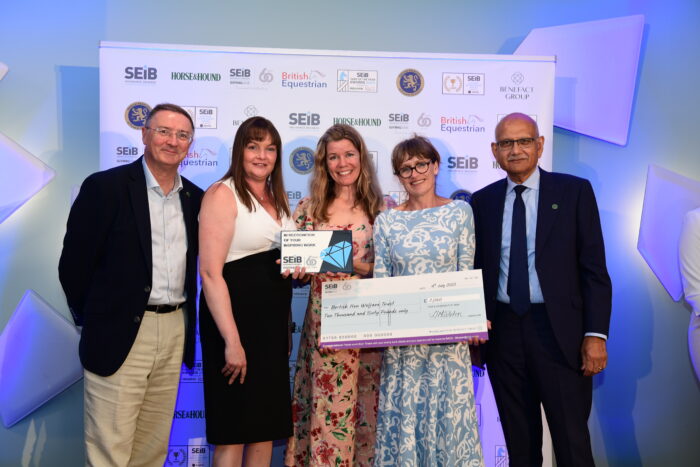 9th place – Nature's Safe - £1,560
Presented to – Tullis Matson and Kate Ashton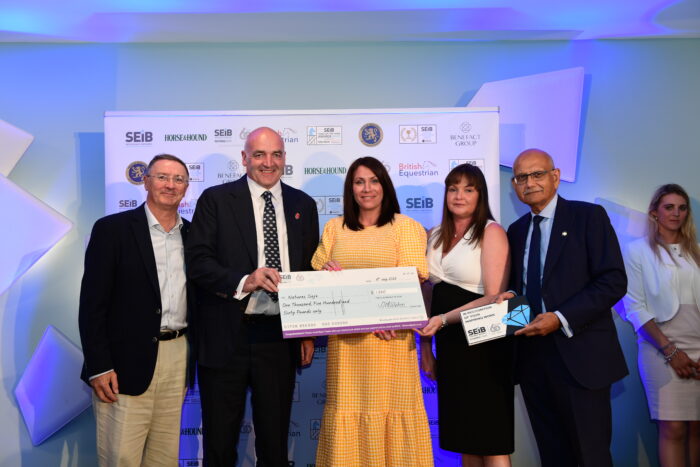 10th place – Dogs on the Streets - £560
They were sadly unable to attend
Take a look at the 2022 SEIB Giving winners
On Wednesday 6th July 2022, we welcomed over 150 guests, colleagues and friends, to the annual SEIB Giving awards, held in the beautiful setting of Dorney Lake, Windsor.
The award ceremony began with the granting of over £50,000 to charities up and down the country. A huge congratulations to all charities, we don't think there was a dry eye in the house!
Highest placed charity - World Horse Welfare - £12,000
Presented to Roly Owers
Highest placed small charity – The Mark Davies Injured Riders Fund - £11,000
Presented to David O'Donnell and Claire O'Donnell
To view the full results please click here.
About SEIB
SEIB Insurance Brokers are specialists in horse insurance, funeral directors insurance, private hire insurance and also provide insurance for many of the UKs leading animal welfare charities. We are able to provide flexible policies to suit individual client needs and provide advice on what cover is needed. For more information call the team on 01708 850 000.
WRS Insurance Brokers are part of our Group of companies, and we're proud to also offer charity insurance through them. Their experienced charity insurance team will be able to advise you on the specific cover your organisation needs, based on your activities.