Charitable giving is a HUGE part of what we do at SEIB and we know that it is more important than ever in these uncertain times. UK charities have been hit really badly by the pandemic and we want to help provide vital funding to support the fantastic work they do within their communities, which is why we're giving away a whopping £50,000 in July. The charity that wins the most votes in this final round will receive the top grant of £12,000, the remaining funds will go to the charities that are runners up with £11,000 going to the highest placed small charity with a turnover of under £100,000.
We received over 20,000 public nominations in the first round of voting and have a wide range of charity types. The final winners are chosen exclusively by SEIB clients, but we'd like everyone to know who they are and what they do.
The final 12 charities
To learn more about each charity please click on their logo.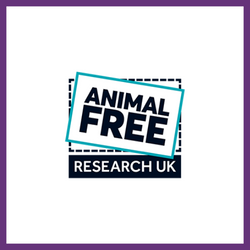 Take a look at the 2021 SEIB Giving winners...
SEIB's newly appointed Chief Executive Officer, Suzy Middleton and Chief Operations Officer, Bipin Thaker presented a cheque for £10,000 and a commemorative plaque to Jan Rogers and Jessica Keane of the winning charity, The Horse Trust. Nine other charities reached the final voting stage of SEIB Giving and received a further £33,000 from SEIB between them, including £8,000 to Epsom Riding for the Disabled as voted top small charity (as they have a turnover of under £100,000).
Suzy Middleton said: "I am so very proud that at SEIB, with the support of our owners, Ecclesiastical, we are in a position for our profits to go to good causes. To be able to support and make a difference to the futures of some of those that have endured bleak times over the past eighteen months is heart-warming."
SEIB Giving has strict entry criteria; only small and medium charities with a turnover of under £10million are eligible. In light of the many, and often overwhelming, demands placed on charities by Covid-19, for the second year running, any money granted by SEIB can be used as the charity sees fit and to cover running costs. In previous years the grant was only awarded for a specific project. SEIB introduced this flexibility into the awards to ensure that the money granted will really make a difference when it is needed the most.
The Charities Trust help SEIB Giving by carrying out due diligence to ensure that each of the shortlisted charities meet all criteria and are above board.
SEIB Insurance Brokers work closely with the charitable sector and insure many charities and not-for-profit organisations, this has been enhanced through the recent purchase by SEIB of leading independent ethical broker, WRS Insurance Brokers.
Barry Fehler, SEIB's Deputy Chairman, continued "We are delighted that our customers decide which of the shortlisted worthy receive the most funding. SEIB is so successful because we are totally customer focussed and this is another way that our clients can have their say".