The SEIB horse insurance team suggest that you write a short list of things that your new horse must be – or not be, and stick to it. For example – if you need to hack up a busy road each day, it is likely that a must have requirement is that the horse needs to be good in traffic.
You need to be honest when thinking about your capability and riding experience. Out-horsing yourself is very easily done and will likely only end in knocked confidence for both you and the horse, which can take a long time to build back up. Buying a horse that is too much for your ability can also be potentially dangerous, for both you and the horse.
If your goal with horse ownership is to safely and enjoyably hack out with your friends, do you need a young, warm-blood dressage horse or would you be more suited to a chilled happy hacker?
Finding the "one"
Can you view a video of the horse?
Before you use up half – or a whole – day travelling to go and see a horse, it can be really helpful to see some videos. Video of the horse standing, walking and trotting towards and away and a video of them being ridden can all be very helpful in either putting them on a short-list, or ruling them out. This can be hugely beneficial for your bank account too as fuel costs can very quickly add up when you're travelling around the country.
Can any of your existing network help?
Word of mouth can be a really helpful way of finding a horse whose background you know. Mention to local horse people, in the riding club and so on that you are looking for a horse. You never know when a friend of a friend might have just decided to sell their horse who could be just what you are looking for. In this scenario, it is likely that you will be able to find out a good chunk of the horse's history and as an added bonus, you won't have to travel miles.
Any extras included?
It is always worth asking what comes with the horse. A nice saddle and an array of rugs included in the sale price is worth knowing about!
Things to check when viewing
Look at the general health and condition of the horse.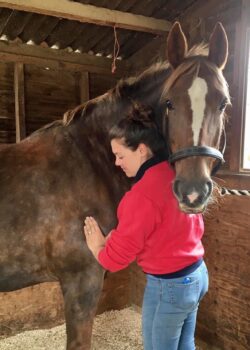 Check the horse doesn't look hot or sweaty, this could suggest the horse has been worked prior to your arrival.
Try to view the horse in the morning to ensure the horse hasn't been turned out in the field prior to riding. Make sure to ask how many hours the horse gets turned out roughly a day (in summer and winter), if the horse gets turned out for 8+ hours this might not be suitable at your current livery yard.
Before you tack up, ask for the horse to be trotted up in a straight line in front of you. You can assess the movement of the horse and also if the horse is sound.
Ask to see the horse tacked up. By doing this you can pick up on any behavioural issues like biting when the girth is tightened, or an unwillingness to accept the bit.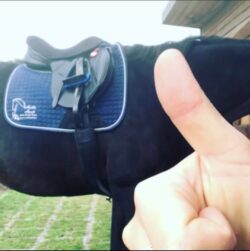 Can your instructor view the horse with you?
When going to look at a new horse, try to bring someone with you. Ideally, bringing your instructor along can be really helpful as they will have an understanding of the type of horse you are looking for. Also, an instructor will be able to video you riding the horse which can be very useful to look back over.
We also recommend that you always make sure that you see the horse being ridden before you get on. There may – or may not – be a legitimate reason why the seller doesn't want to get on the horse, but it is always better to err on the side of caution. If you plan on using the horse for a range of different activities, ask the seller to show the horse's ability in these – lunging, jumping and hacking (alone and in company).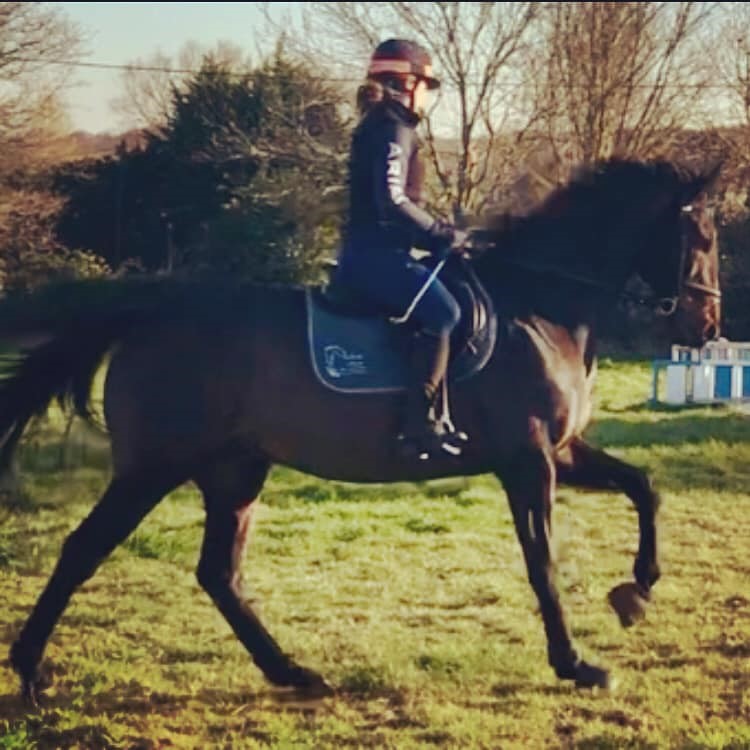 About SEIB
SEIB have been arranging horse insurance for over 50 years. This experience allows us to tailor policies to suit your circumstances and ensure that you and your horses are covered should the worst happen.
Still looking for advice? SEIB love to help