On Wednesday 6th July, we welcomed over 150 guests, colleagues and friends, to the annual SEIB Giving awards, held in the beautiful setting of Dorney Lake, Windsor.
The award ceremony began with the granting of over £50,000 to charities up and down the country. A huge congratulations to all charities, we don't think there was a dry eye in the house.
Full results are below:
Highest placed charity - World Horse Welfare - £12,000
Presented to Roly Owers
Highest placed small charity – The Mark Davies Injured Riders Fund - £11,000
Presented to David O'Donnell and Claire O'Donnell
Mare & Foal Sanctuary - £7,000
Presented to Sarah Jane Williamson and Dawn Vincent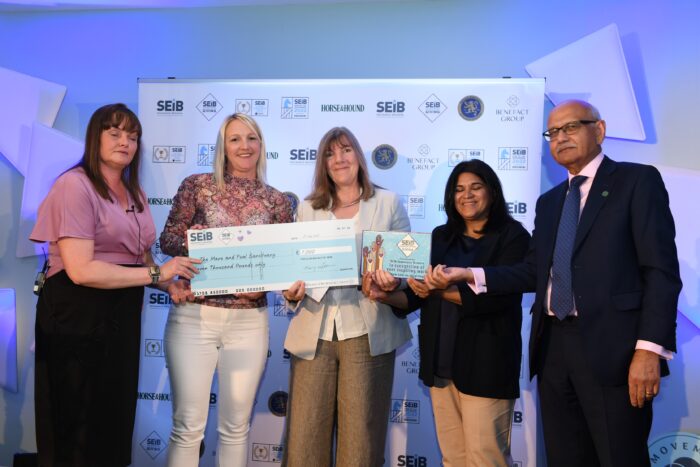 Animal Free Research UK - £6,000
Presented to Carla Owen and Elise Flood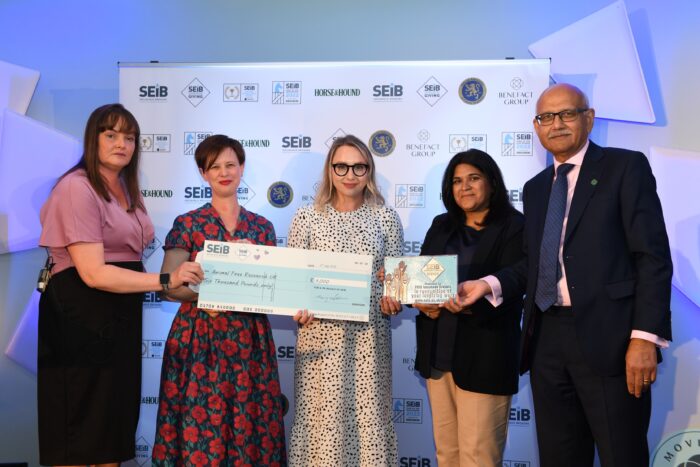 Barrow Farm RDA - £5,000
Presented to Anne Mitchell and Karen Lehner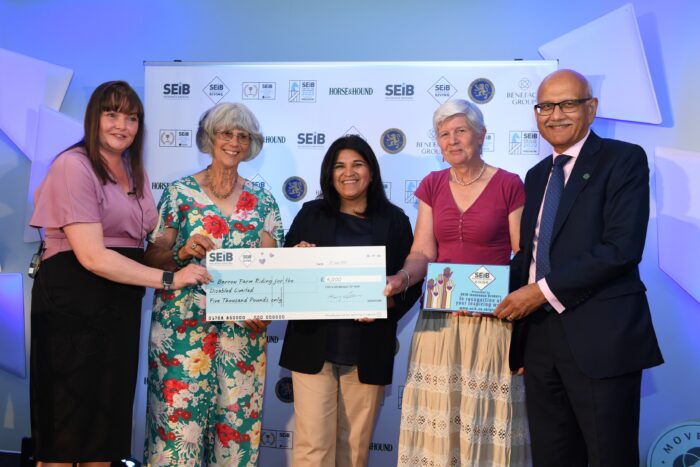 Hope Rescue - £4,000
Presented to Emma Moore and Cheryl George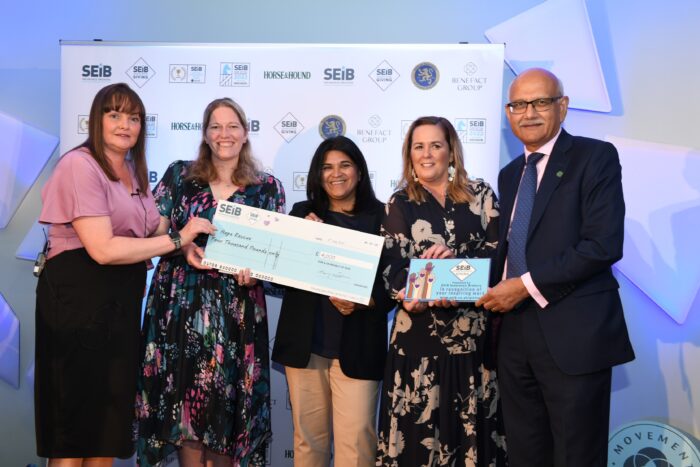 SeeSaw - £2,000
Presented to Judith Mulligan and Jane Elliott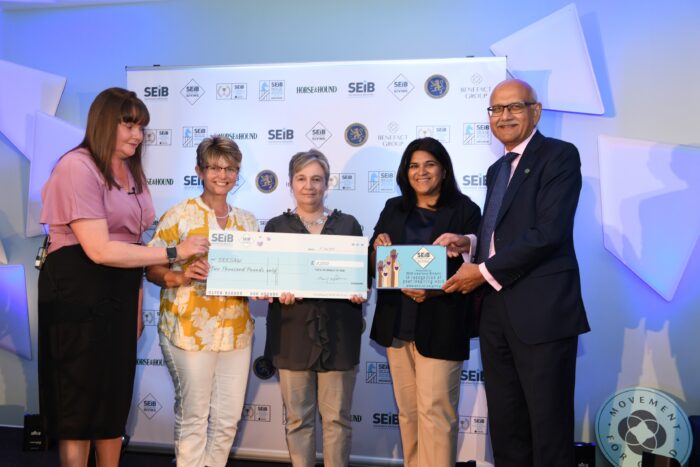 The Maggie Oliver Foundation - £2,000
Presented to Maggie Oliver and Jennie Lucas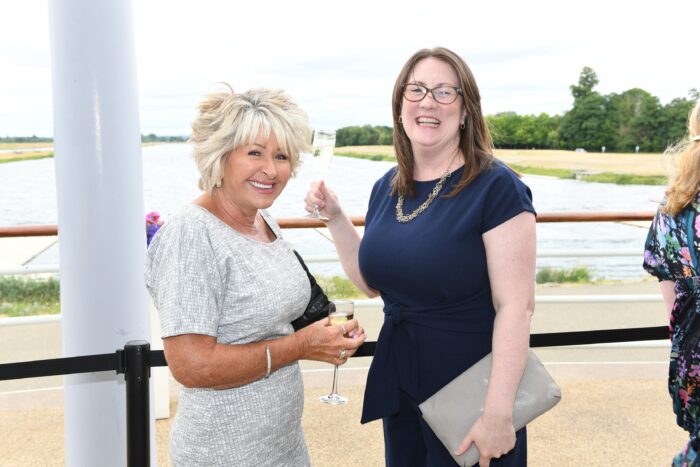 Ruils Independent Living - £1,000
Presented to Cathy Maker and Carolyn Jones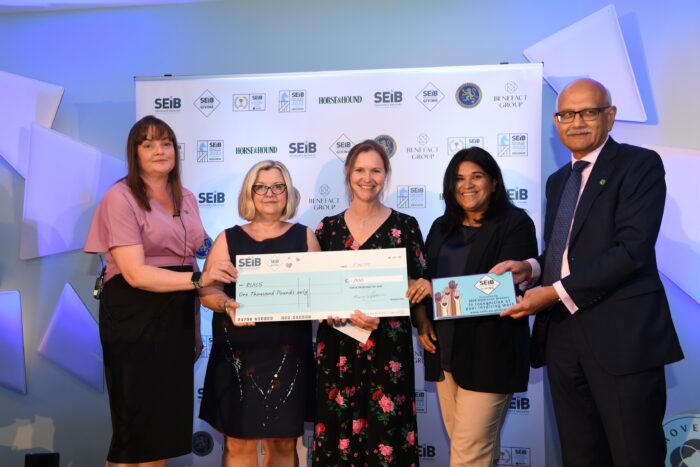 Been There - £1,000
Presented to Tessa Peters and Rebecca Peters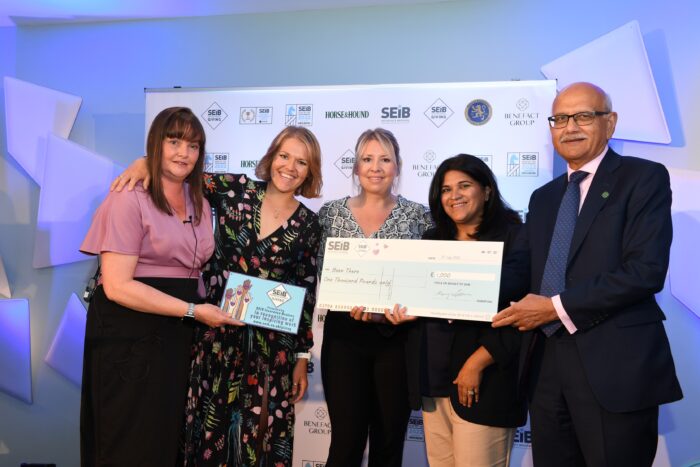 A huge congratulations to the Oli Hilsdon Foundation and the Candlelighters Trust who were sadly unable to attend the event, but also received £500 each.
Take a look at the 2021 SEIB Giving winners...
SEIB's newly appointed Chief Executive Officer, Suzy Middleton and Chief Operations Officer, Bipin Thaker presented a cheque for £10,000 and a commemorative plaque to Jan Rogers and Jessica Keane of the winning charity, The Horse Trust. Nine other charities reached the final voting stage of SEIB Giving and received a further £33,000 from SEIB between them, including £8,000 to Epsom Riding for the Disabled as voted top small charity (as they have a turnover of under £100,000).
Suzy Middleton said: "I am so very proud that at SEIB, with the support of our owners, Ecclesiastical, we are in a position for our profits to go to good causes. To be able to support and make a difference to the futures of some of those that have endured bleak times over the past eighteen months is heart-warming."
SEIB Giving has strict entry criteria; only small and medium charities with a turnover of under £10million are eligible. In light of the many, and often overwhelming, demands placed on charities by Covid-19, for the second year running, any money granted by SEIB can be used as the charity sees fit and to cover running costs. In previous years the grant was only awarded for a specific project. SEIB introduced this flexibility into the awards to ensure that the money granted will really make a difference when it is needed the most.
The Charities Trust help SEIB Giving by carrying out due diligence to ensure that each of the shortlisted charities meet all criteria and are above board.
SEIB Insurance Brokers work closely with the charitable sector and insure many charities and not-for-profit organisations, this has been enhanced through the recent purchase by SEIB of leading independent ethical broker, WRS Insurance Brokers.
Barry Fehler, SEIB's Deputy Chairman, continued "We are delighted that our customers decide which of the shortlisted worthy receive the most funding. SEIB is so successful because we are totally customer focussed and this is another way that our clients can have their say".